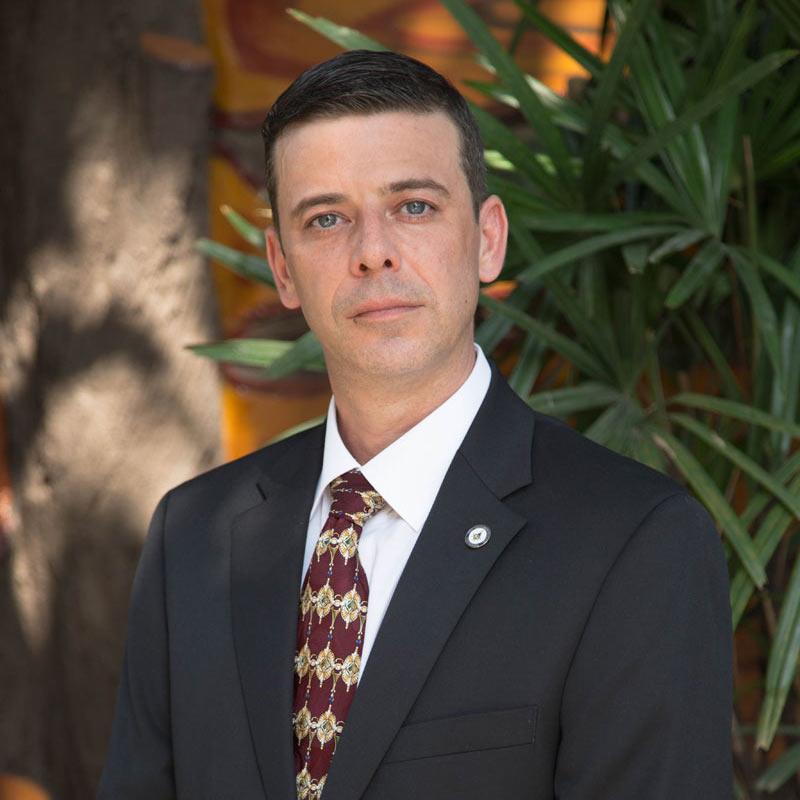 Bayard Osborn
---
Bayard Osborn has ten years experience within the American funeral industry, currently holds a Washington State funeral director's license, ICFSE board certifications, and received his degree in Funeral Service Education in 2014. He is a current international member of the NFDA and holds a California Funeral Directors Association Law Review and Arrangement Counselors certification.
Bayard has created a modern, Western-run funeral home in Cambodia. Not only does he cherish traditional values, apply impeccable personal service and tailor solutions to each family's individual needs; he also constantly pursues the latest technical advancements while working with government agencies to further improve the local funeral infrastructure.
With a decade of practical experience, Bayard understands the pivotal role a quality funeral home plays for a family during a time of great difficulty. With respectful personal service, meticulous attention to detail and the most modern practices available, Bayard strives to provide all possible assistance and support for the bereaved.